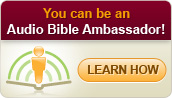 Based on the Earth Population Calculator, there are currently

souls that need to be reached
for Jesus Christ!

Translate Webpage: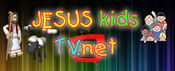 Welcome to WordofGodTV.net!
"All men are like grass, and all their glory is like the flowers of the field; the grass withers and the flowers fall, but the Word of the Lord stands forever." (1 Peter 1:24,25)
How to be Saved
"That if you confess with your mouth, 'Jesus is Lord,' and believe in your heart
that God raised him from the dead, you will be saved. For it is with your heart
that you believe and are justified, and it is with your mouth that you
confess and are saved." (Romans 10:9,10)
"For whoever shall call on the name of the Lord shall be saved." (Romans 10:13)
Click Here for a Free Gospel Tract
Listen Online or Download God's Word in over 1,000 Languages Below:
Genesis 1:1-5
In the beginning God created the heavens and the earth. Now the earth was formless and empty, darkness was over the surface of the deep, and the Spirit of God was hovering over the waters. And God said, "Let there be light," and there was light. God saw that the light was good, and he separated the light from the darkness. God called the light "day," and the darkness he called "night." And there was evening, and there was morning-the first day. (NIV)
Click Here for
Over 50 Online Bibles
in Many Languages!
More International
Bibles Here!